Trimble Connected Farm Ad
Ad created for Trimble Agriculture and Connected Farm.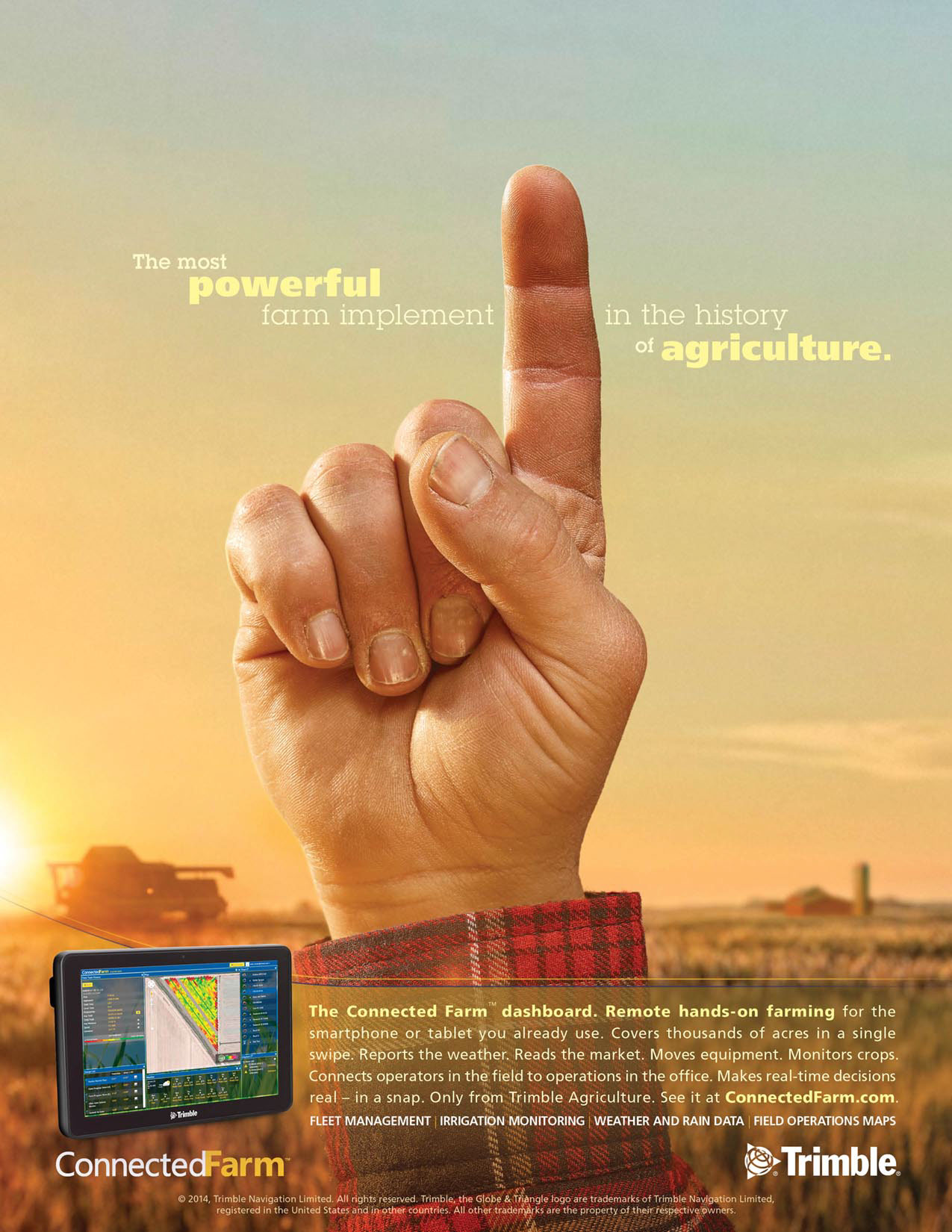 With this project we were asked by Trimble to develop a print ad aimed at overcoming audience intimidation of agriculture navigation software for the Connected Farm dashboard. So we came up with this idea of showing just how easy, yet powerful, the software is to use.